19 September 2020
Aloo Tamatar / Potato and Tomato Curry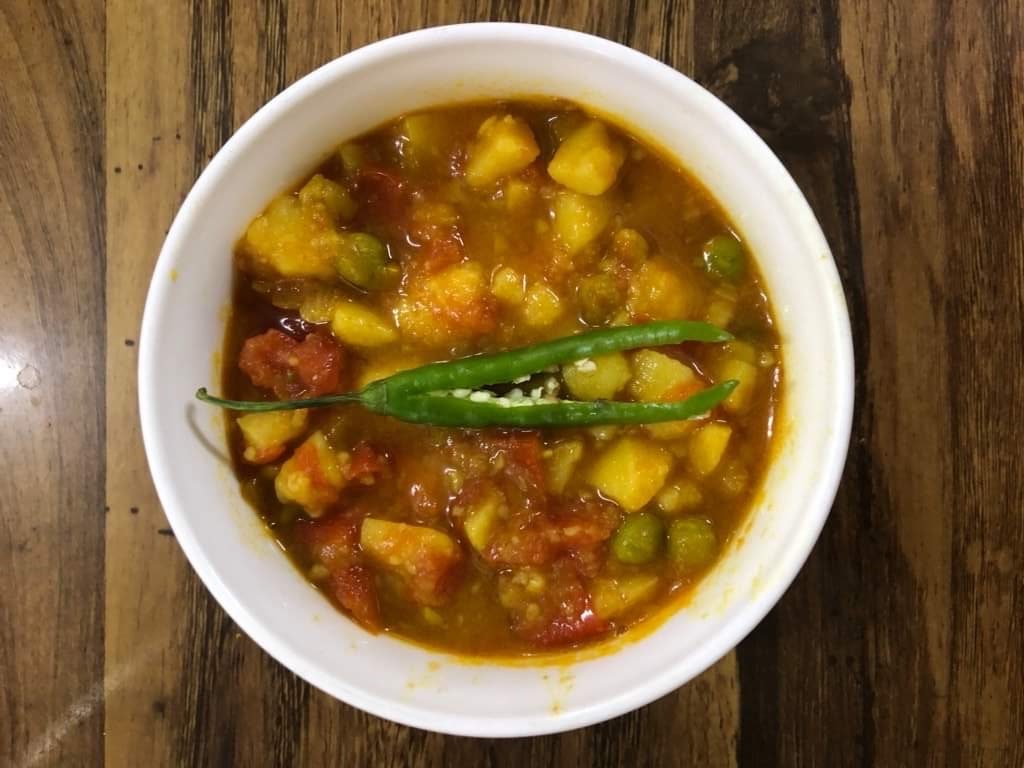 Perfect for a lazy day!
This recipe is very common in the North Indian state of Uttar Pradesh.
Ingredients
Potato 2 cups. (Cubes)
Tomato 1/2 cup. (Cubes)
Onion 1/2 cup. (Cubes)
Peas 1/2 cup. (optional)
Green chili 1.
Turmeric 1/4 tsp
Salt to taste.
Oil 1 tbsp.
Directions
In a heavy bottom pan heat the oil in medium. Then add onions and sauté until translucent. Now add all the other ingredients and fry for 2 minutes. Pour 1 cup water and cover the pan. When the potato becomes tender and the gravy looks thick it is done.
Enjoy with porota!