10 September 2020
Bashonti Pulao / Sweet Yellow Pulao
This recipe is prepared with Gobindobhog rice is but you can use Basmati rice instead.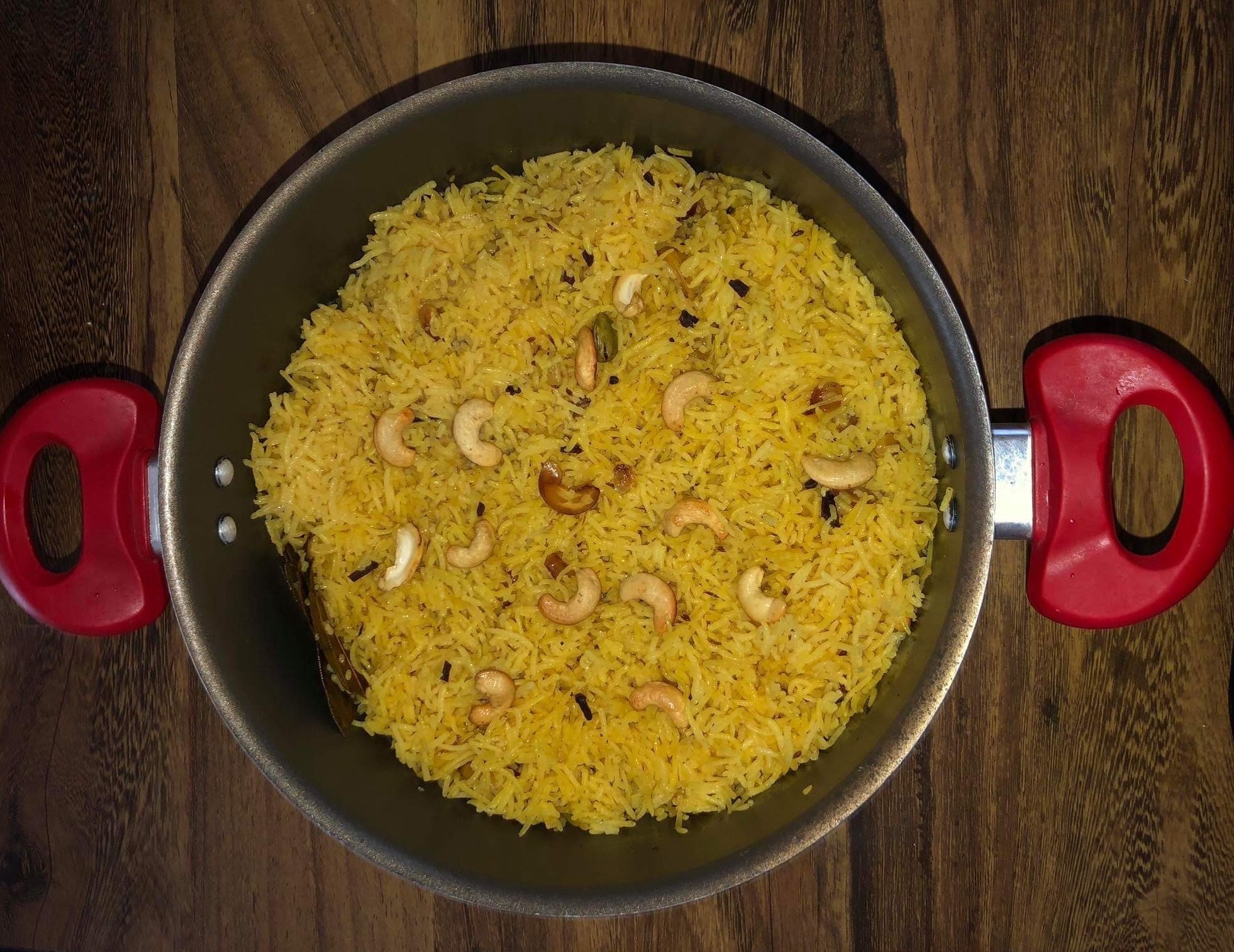 Ingredients
Rice 1 cup.
Ghee 2tbsp.
Cumin 1/2 tsp.
Green cardamom 3.
Clove3.
Cinnamon stick 2 inches.
Cashew 15.
Raisin 20.
Turmeric 1/2 tsp.
Sugar 3 tbsp.
salt to taste.
Directions
Wash the rice and soak it for 30 minutes. Drain the water and keep the rice aside. Take a heavy bottom pan and heat the ghee on medium heat. Sauté the cashews (~1.5 min) and raisins (~30 sec) to light brown and take them out. In the remaining ghee, add cumin, cardamom, clove, and cinnamon. Fry them for 1 minute. Then add the rice, salt, and turmeric. Fry for another 2 minutes and then add 2 cups of water and let everything boil. Then cover the pan and let the pulao cook until all the water evaporates and the rice becomes soft (but the grains should not break). If required, you can add a little more water. Finally add sugar and mix the fried raisins and cashews in the pulao. Turn off the heat and fluff the pulao with a fork. Let it rest for a few minutes.
Enjoy with chhanar dalna!