08 September 2021
Sprouted Moong Salad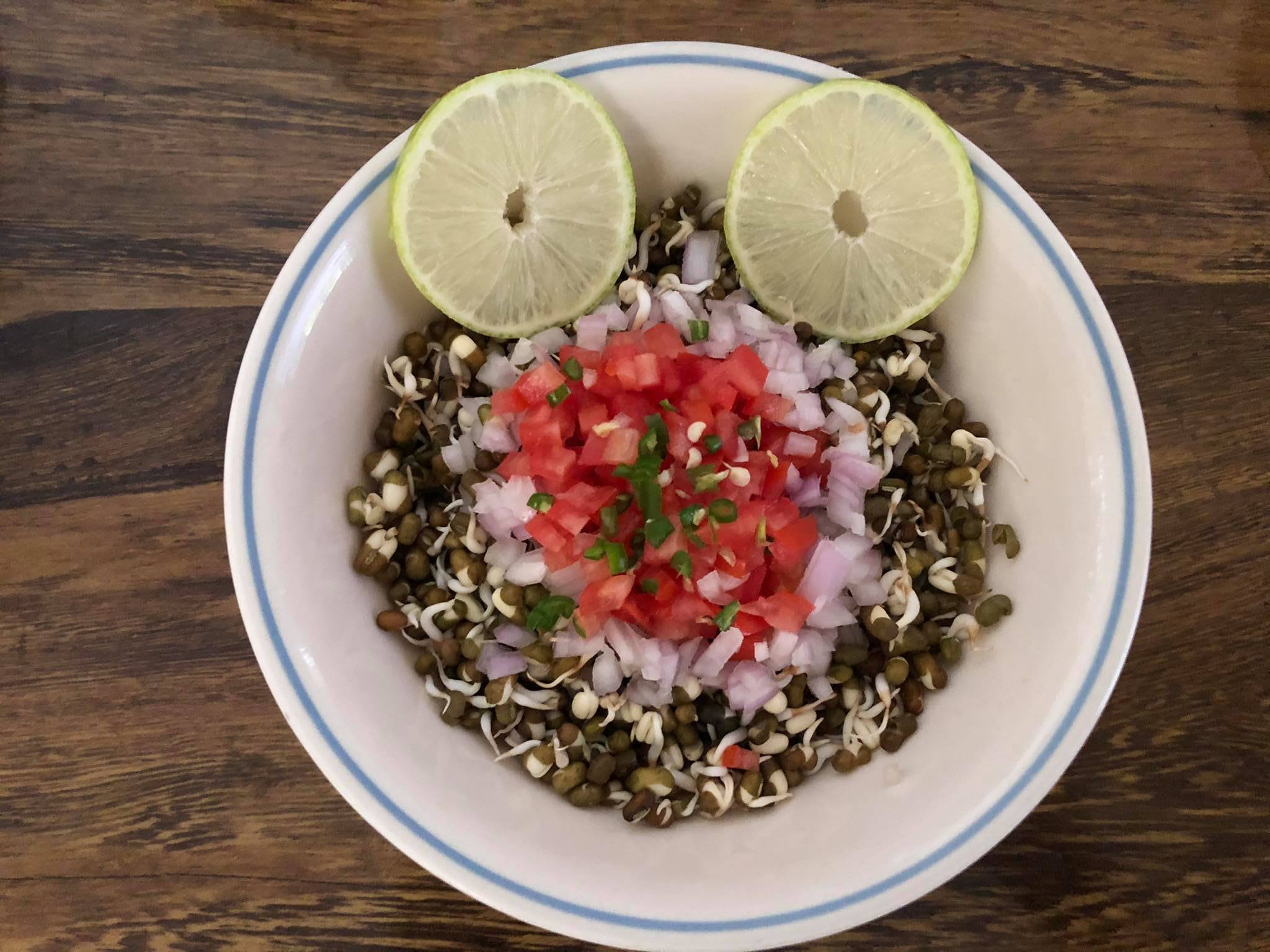 Ingredients
Dry whole moong bean 1 cup.
Onion cut into small pieces 1/2 cup.
Tomato cut into small pieces 1/2 cup.
Cucumber cut into small pieces 1/2 cup.
Lemon juice 2 tbs.
Green chili 2 cut into small pieces.
Salt to taste.
Directions
For sprouting: First you have to sprout the beans. Wash them 4-5 times and then soak in 3 cups of water for at least 6-8 hours. Then drain the water. Take a clean kitchen towel and sprinkle some water on it to get the towel slightly wet. Now place all the soaked moong beans into the towel and tie it loosely. Leave the setup for another 12 hours. You will see small white sprouts coming out. You can already use them now but for longer and more tender sprouts you will have to give them 2-3 days depending on the quality of the beans and the room temperature — just sprinkle some more water on the towel and let the beans be in the wet towel for 2-3 days.
For salad:
In a salad bowl take 1 cup sprouted bean and add onions, cucumber, tomato, and chili. Just before serving mix them well and add some lemon juice and salt. Enjoy!
Note: After the bean has sprouted well keep them in the refrigerator — it can stay good 4-5 days. Wash them in running water before use.