07 October 2020
Danta Posto / Drumstick or Moringa in a White Poppy Seed Paste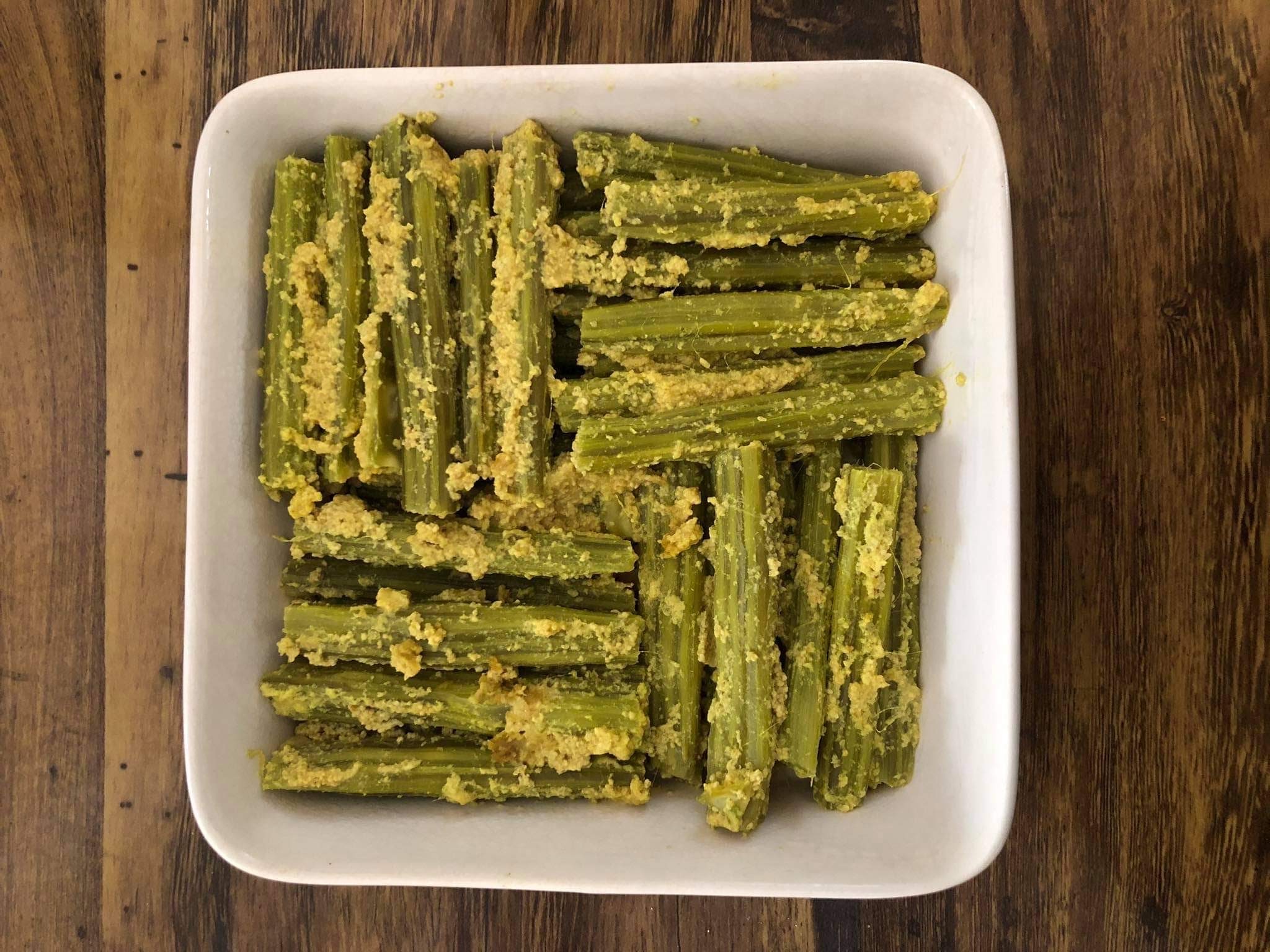 Ingredients
Drumstick 200 g.
White Poppy seed 3 tbsp.
Oil 1 tbs. (preferably mustard oil)
Nigella seeds 1/8 tsp.
Turmeric 1/8 tsp.
Green chili 2.
Salt to taste.
Sugar 1/8 tsp.
Directions
Peel the green ridged skin of the drumsticks and cut them into 2 inch long pieces. In a sauce pan, take 2 cups of water and boil the drumsticks until they are soft but not broken. Drain the water and keep them aside. If you're using canned drumsticks just drain the water and wash them.
Make the poppy seed paste in a blender. If you like spicy food, you can blend the green chili with the poppy seeds. Make a smooth paste with little water. In a pan, heat the oil in medium heat. Add Nigella seeds and let them crack. Now add all the remaining ingredients and add 1/2 cup water and mix gently. Let them cook until it is almost dry. You can drizzle a few drops of mustard oil on top.
It is ready to be served with rice and dal. Enjoy!