24 August 2020
Lau Khola Posto / Bottle Gourd Skin with Poppy Seed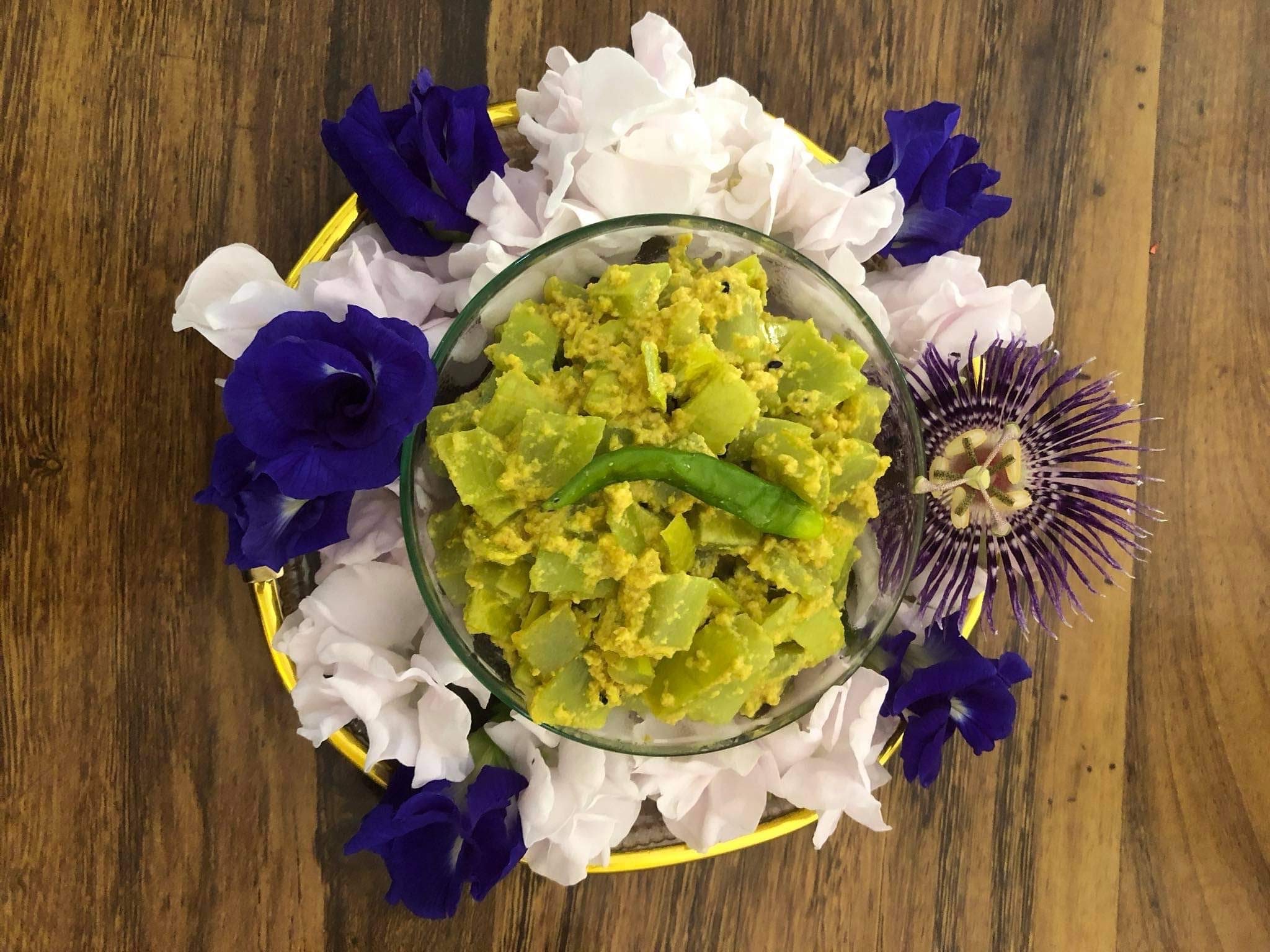 TIP: great way to use the skin of Bottle Gourd! When you cook Bottle Gourd, peel the skin a little thick and save it for this recipe!
Ingredients
Bottle gourd skin 1 cup, cut in to 1/2 inch pieces.
Mustard oil 1 tbs.
Poppy seed 2 tsp.
Nigella seeds 1/4 tsp.
Turmeric a pinch.
Sugar 1/2 tsp.
Salt to taste.
Green chili 1 (chopped into small pieces).
Directions
Make a smooth paste of poppy seed with a little water (you need a blender for this). Heat a pan and add oil and Nigella seeds. Let them crack for few seconds. You can add the green chili now (careful, it can release spicy smoke) if you prefer the chili fried. Then add the gourd skin and sauté for a few minutes. Add turmeric ,salt, the poppy seed paste, and a little water. Cook for few minutes to make them soft, if needed add little more water. Time to add sweet and spice! Sprinkle the sugar. If you prefer the chili fresh, now is the time to mix them in.
The Lau Khola Posto is now ready to be enjoyed with hot rice drizzled with some ghee!