21 August 2020
Begun Bhaja / Fried Eggplant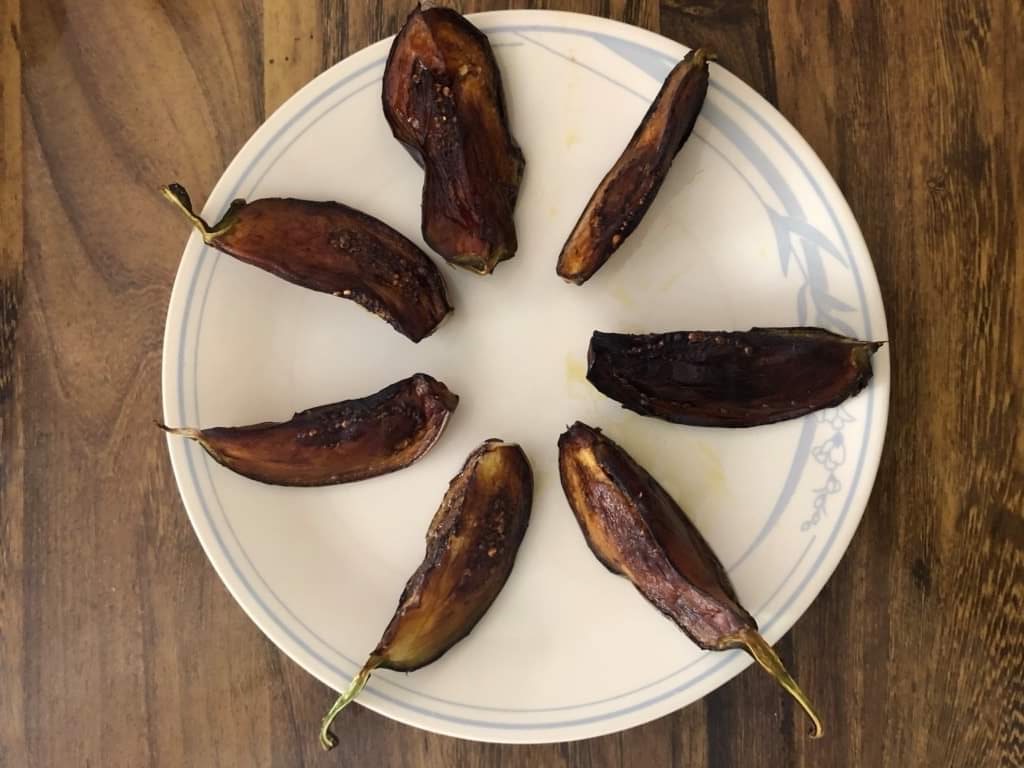 Ingredients
Eggplant 1, fresh and healthy.
Turmeric 1/2 tsp.
Salt 1/2 tsp.
Oil for frying (mustard oil will enhance the taste).
Directions
Cut the eggplant in to half inch thick circles. Marinate with salt, turmeric and a spoon full of oil. In a frying pan heat the oil (deep fry and shallow fry both can be done). Now add the eggplant slices and cook one side till it is slightly dark brown. Then flip them and fry the other side the same way. Drain the oil from the eggplants by tilting the pan. Due to the spongy texture eggplant can soak lots of oil, so take care of that. For shallow frying cover the pan with a lid.
Enjoy with luchi or rice and dal!