24 September 2020
Semai er Payesh / Thin Vermicelli and Milk Pudding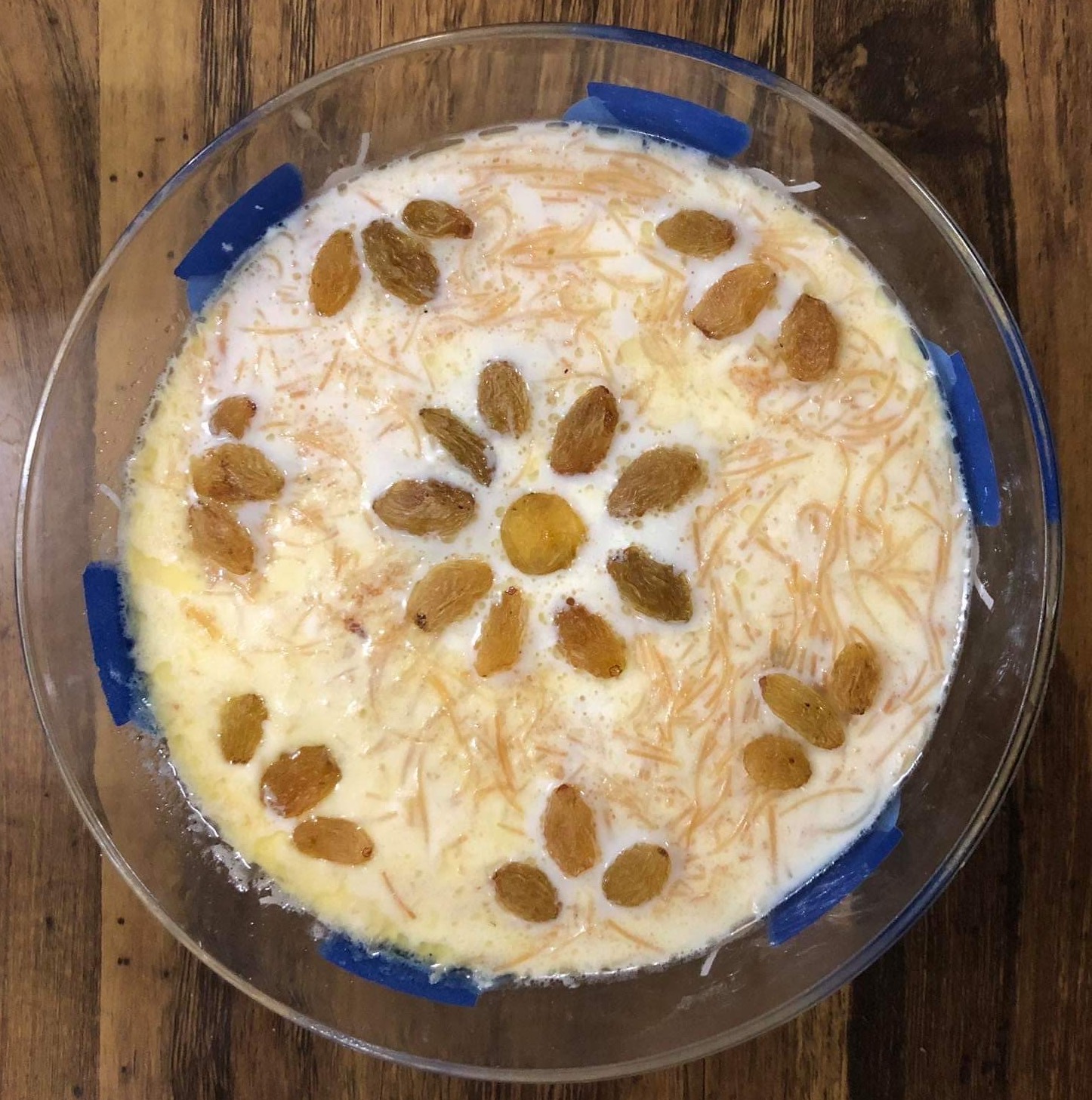 Ingredients
Milk 4 cups.
Semai / vermicelli 1/2 cup.
Sugar 1/4 cup.
Ghee 1 tbsp.
Green cardamom 3(crushed).
Cashew nuts 10 (optional).
Raisin 15-20 (optional).
Directions
In a frying pan heat the ghee in medium heat. Put the vermicelli into a zip-lock bag (or else they will splatter) and brake them into (approx) 1 inch pieces. Now fry them in the ghee until they reach a light brown color. Keep them aside. In a heavy bottom pan take the milk and let it boil in low to medium heat until it reduces to half the original quantity. It will take around 45 minutes. Scraping the sides of the pan and stirring often will help the milk become thick and prevent the milk from burning. Now add the fried vermicelli and sugar. Boil 7-8 minutes. Add the cardamom and garnish with nuts and raisin. Enjoy!