21 February 2021
Moong Dal Khichudi / Moong Dal and Rice One Pot Meal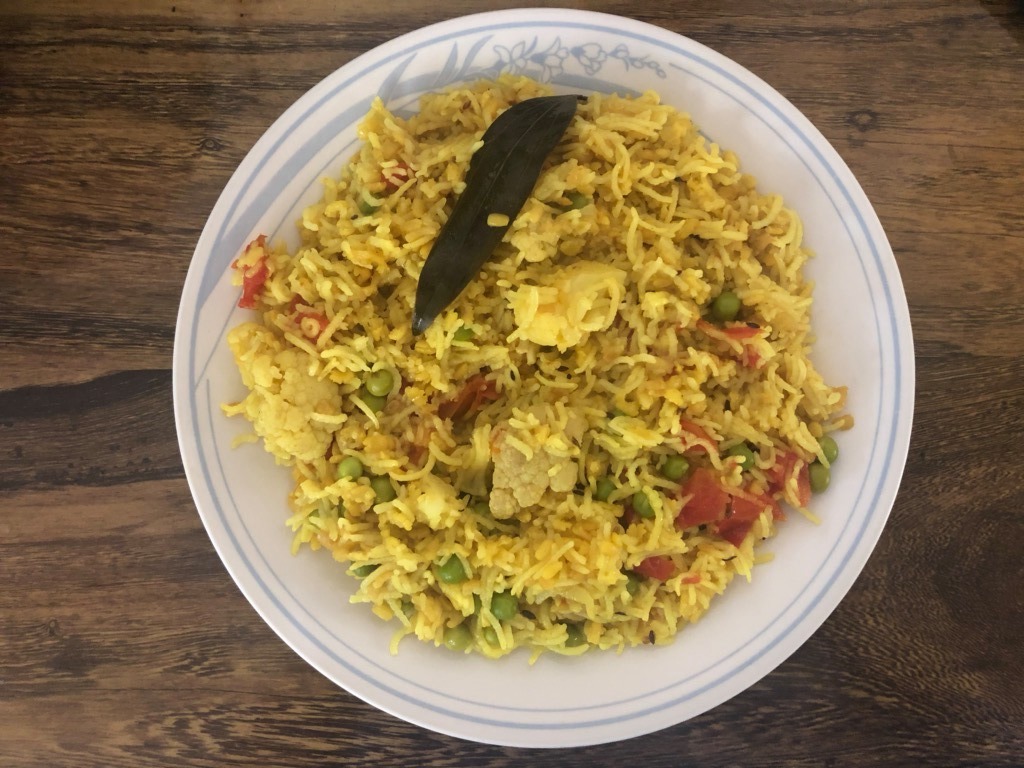 Ingredients
Basmati rice 1/2 cup
Yellow moong lentil 1/2 cup
Green peas 1/4 cup
Potato 1, cut into four pieces
Cauliflower florets 1/2 cup
Tomato 1, cut into small pieces
Green chili 2
Ginger 1/2 tsp (grated)
Cumin 1/4 tsp
Dry red chili 1
Bay leaf 1
Turmeric 1/4 tsp
Oil or ghee 1 tsp
Salt to taste
Ghee 1 tsp (optional)
Directions
In a heavy bottom pan dry roast the lentil until it is aromatic and very lightly brown. Wash the rice and dry-roasted lentil and soak it for half an hour. Then drain the water. Heat a pan and add oil or ghee. For tempering, add cumin, dry red chili, and the bay leaf. Let them fry till they start changing color (usually no more than a few seconds). Then add everything, mix with a spatula, and fry for a minute or two. Add 2.5 cups of water and let everything cook until the lentils become soft. You can adjust the water as per your desired consistency. Adding 1 tsp of ghee on top of the hot khichudi will definitely enhance the taste.
Enjoy with tomato chutney and jhirijhiri aloo bhaja!
Note: Khichudi is a one pot meal cooked with rice and vegetables. It has different variations — some are spicy, some are very rich in flavor, and they also vary in consistency. Khichudi is easy to cook and also easy to digest. It's a good / wholesome meal for recovery.