17 February 2021
Gota Sheddho / Lentil Stew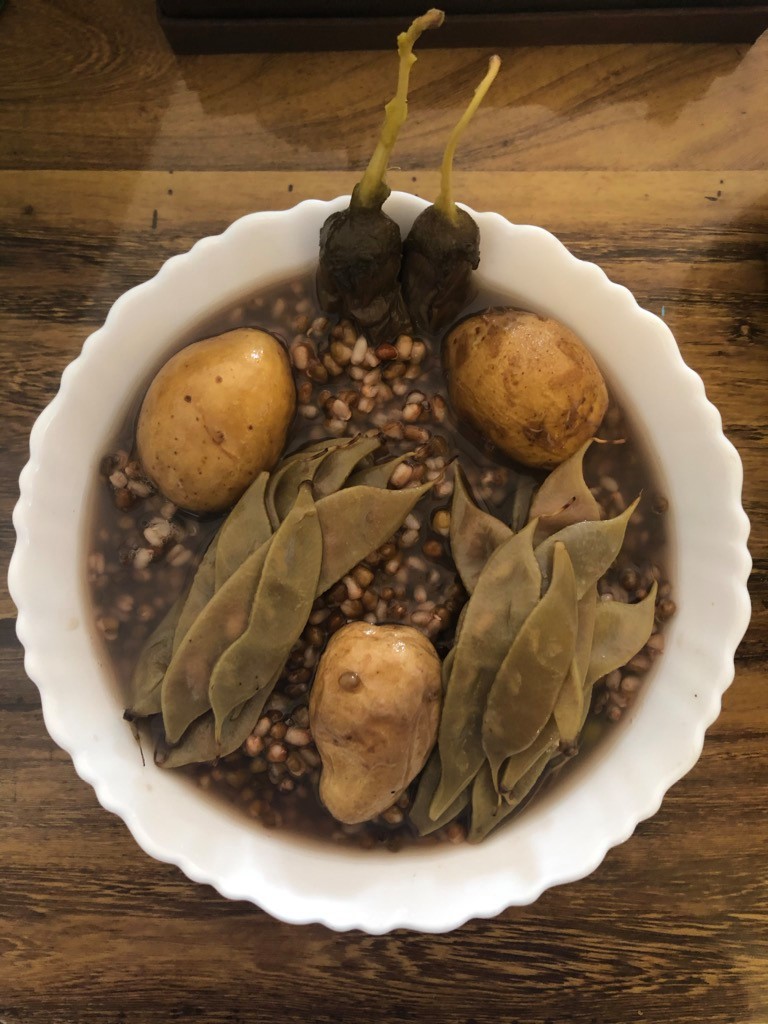 Ingredients
Whole green lentils (Kolai / Urad) 1/2 cup
Small long eggplant , 3 - 4
Sweet peas 1/4 cup
Sweet potato 1
Hyacinth beans 10 - 15
Small potato 2 - 3
Salt to taste
Traditionally, this recipe is cooked the day before and eaten cold. This might be one of the easiest, lowest on spice and oil (in fact no oil!) recipe I have ever learned. To get the best result, fresh vegetables are recommended.
Directions
Wash the lentils and soak for half an hour. Wash all the vegetables. Do not remove the eggplant stem, simply cut them along their length in long stripes (make sure there are no bugs inside if you are in India :) ). No need to cut the rest of the vegetables.
In a large pot add 3 cups of water, salt, the lentils and all the vegetables. Turn on the heat and let them cook for 1.5 hours or until the lentils become soft. Add more water if needed. You can use a pressure cooker for fast cooking.
Enjoy with leftover rice!
Folklore
Bengali mothers worship the goddess of fertility (to protect their children from danger) and cook this stew on the fifth day after new moon in the months of January and/or February.
It is also around the time to welcome Spring and historically, children caught many dangerous diseases due to seasonal changes. Bengalis have believed this stew to be an immunity booster and encourage children to eat it before Spring.