16 December 2020
Macher Jhal/ Fish in Mustard Sauce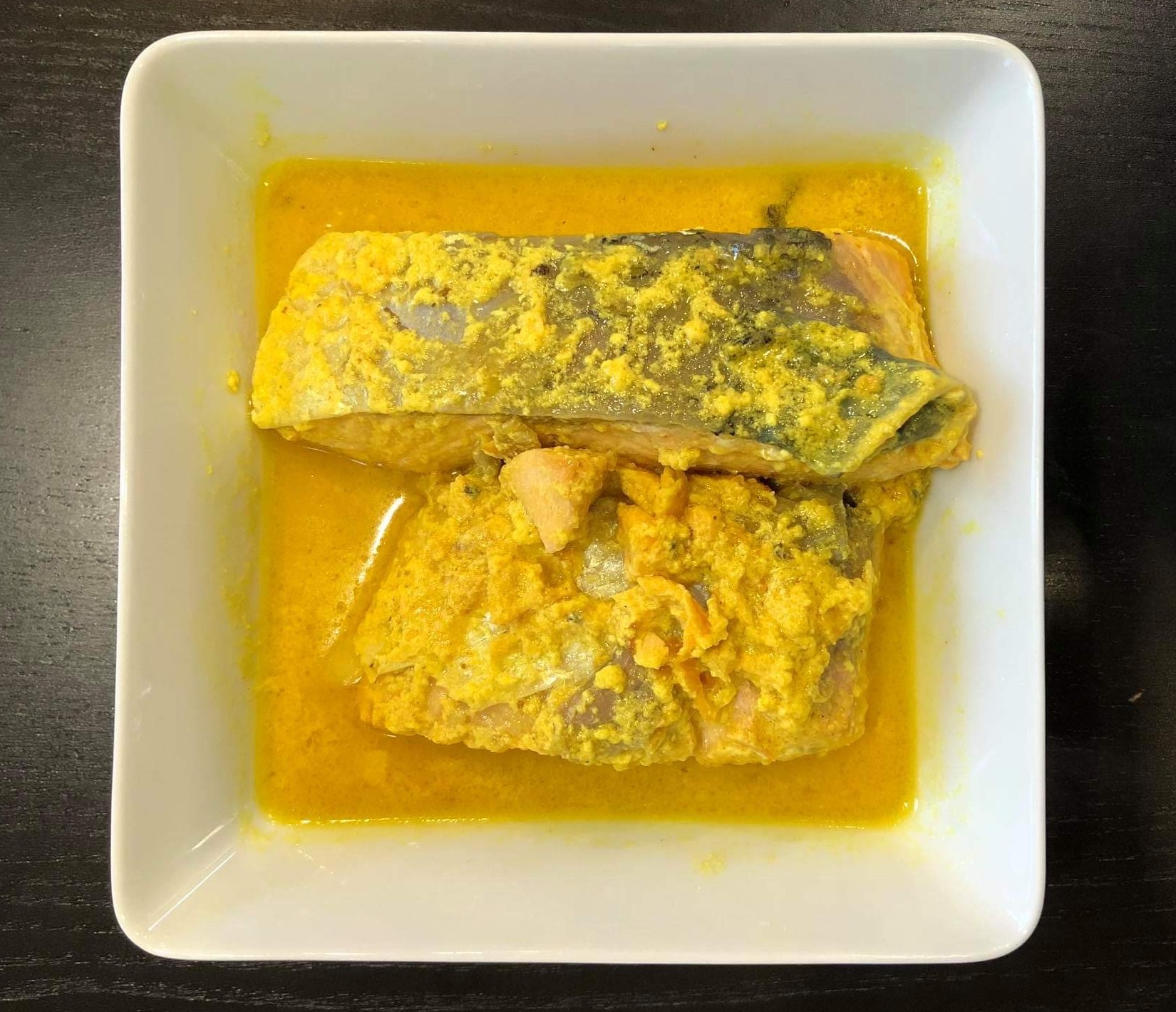 Ingredients
Fish 1 lb. (any kind of fish works. In the US, Salmon is a good option)
Mustard oil 3 tbs.
Mustard paste 2 tbs.
Plain yogurt 4 tbs.
Green chili 2-3.
Turmeric 2 tsp.
Salt to taste.
Chopped Cilantro 2 tsp. (optional)
Directions
Wash and clean the fish (in the US, this is much easier). Cut it in 6-8 oz pieces and sprinkle 1 tsp turmeric and some salt to marinate. Leave it for 15 minutes.
For cooking I prefer a heavy bottom wok, but you can use any pan of your choice. In the pan, heat the oil in high heat and then simmer. Pat the marinated fish to dry them and then add them carefully in the hot oil with the skin side up. Fry them for 4-5 minutes—each side for approximately 2 minutes. Mix the mustard paste, yogurt, turmeric, green chili with 1/2 cup of water and pour it over the fried fish. Add salt as per your taste. You can also adjust the gravy by adding more water (or even milk). Let it all boil for 10 minutes in low heat. Then sprinkle the cilantro (optional) and turn off the heat.
Enjoy with hot Basmati rice!
Note: For some fish it is good to fry them to light brown which will take longer.