23 September 2020
Masoor Dal Khichuri / Red lentil and Rice One Pot Meal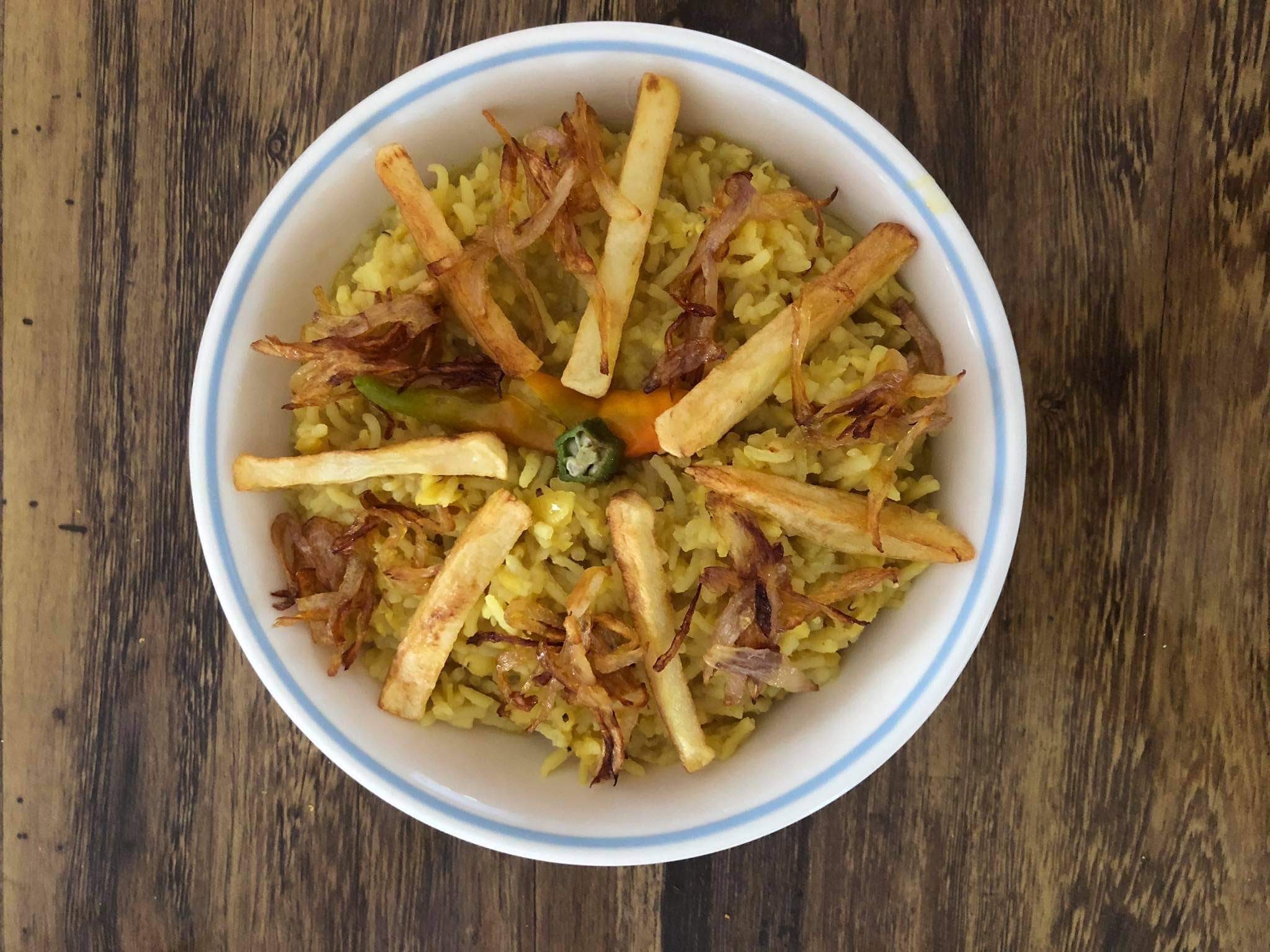 Ingredients
Rice 1/2 cup.
Red lentil 1/2 cup (without skin).
Oil 3 tbs.
Potato 1/4 cup cubed.
Peas 1/4 cup.
Carrot 1/4 cup cubed.
Tomato 1/4 cup chopped.
Onion 1 cup chopped.
Garlic paste 1 tbs.
Green chili 2-3.
Ginger paste 1 tsp.
Cumin seeds 1 tsp.
Cumin powder 1 tsp.
Turmeric 1.5 tsp.
Salt to taste.
Directions
Wash the rice and lentil. Then soak for 30 minutes. Drain and keep it aside. In a heavy bottom pan heat the oil in medium. Add cumin seeds and let them crack. Now add the onions and fry until light brown. Then add ginger and garlic paste and sauté for 2-3 minutes. Next, add cumin powder and tomato. Continue sautéing to let the tomato become mushy. At this point add rice, lentil, all the vegetables, chili, turmeric and salt. Mix everything well and fry for 1-2 minutes. Add 4 cups of water and let it boil. Then cover the pan and simmer the heat. It will take approximately 15 minutes cook. You can adjust the consistency by adding more water (for example if you prefer a runnier khichudi). Check the rice by taking out a few grains from the pan and carefully pressing them with your fingers. If the grains are soft, then the khichudi is done. Mix the khichuri with a ladle and turn off the heat.
Enjoy with jhirijhiri aloo bhaja!