19 August 2020
Cholar Dal / Yellow Split Chick Pea Lentil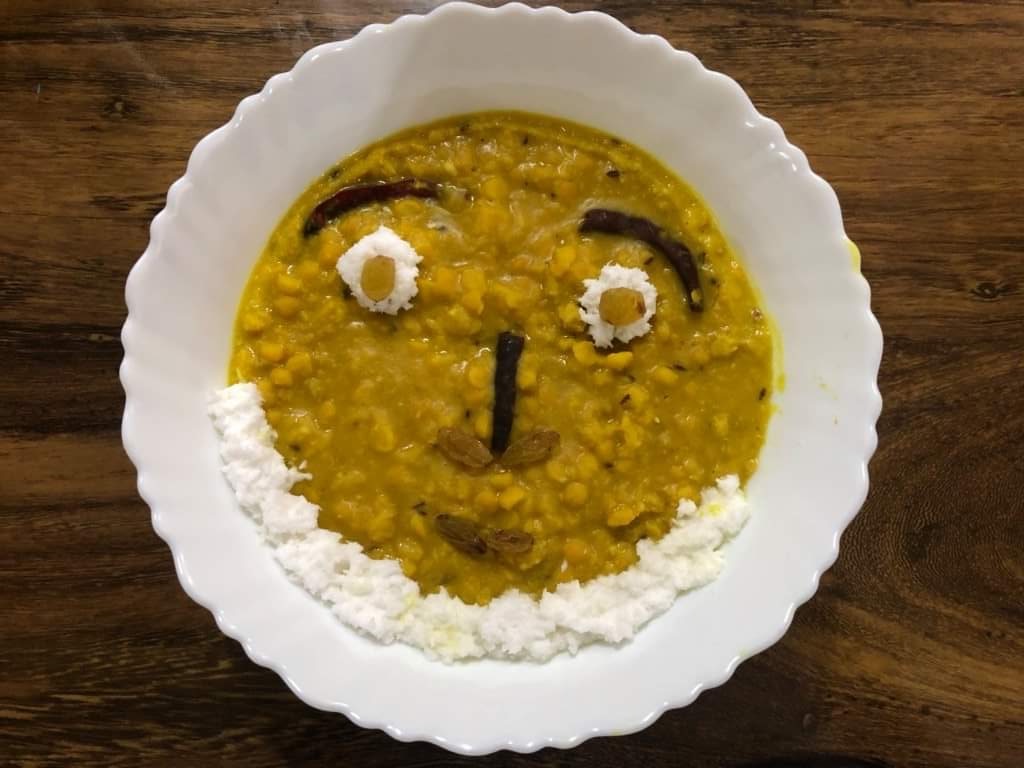 Ingredients
Cholar dal 1 cup.
Oil 2 tsp.
Ghee 1 tsp.
Whole cumin 1/2 tsp.
Roasted cumin powder 1 tsp.
Dry red chili 2.
Bay leaf 1.
Grated ginger 1tsp.
Asafoetida 2 pinch.
Turmeric 1/2 tsp.
Salt to taste.
Sugar 1/2 tsp.
Raisin 2 tsp.
Desiccated coconut 2 tbs.
Directions
Wash the dal and soak for an hour, then drain the water. For fast cooking you can use a pressure cooker. For 1 cup dal you will need 2.5 cups of water. Cook for 4 to 5 whistles. If instead you are cooking in an open pan you will need almost double water. Let the dal boil and check it—it should be soft but not broken. In a large pan add oil, turn the heat on to medium and start tempering with cumin, bay leaf, dry red chili, asafoetida. Mix them for few seconds. Now add grated ginger and fry for a minute and add cumin powder, turmeric, salt, sugar, raisin, and coconut. Mix them and add the boiled dal. Let them all cook for 4 to 5 minutes to get the right consistency. This dal is typically made thick. You can simmer for few more minutes but remember that on cooling the dal will become thicker. Drizzle ghee on top and turn off the heat.
Enjoy with luchi!